Your agency will provide you with a link, username and password to access the Community BI system.
You should reset your password when you first receive your login details, then periodically.
The Community BI System is a Business Intelligence system which allows you to interrogate your data to create charts, tables, reports and dashboards.
Instructions
When you first receive your user ID and password you should change your password to something only you know.
Step 1. Enter your Community BI URL into your internet browser.
The login page is displayed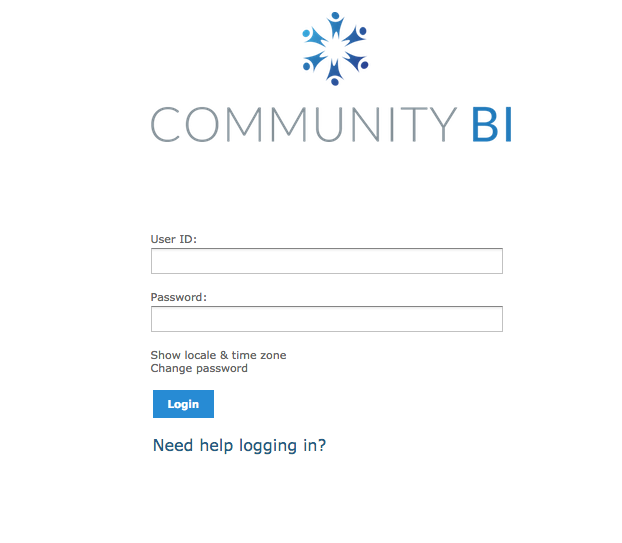 Step 2. Enter your username and password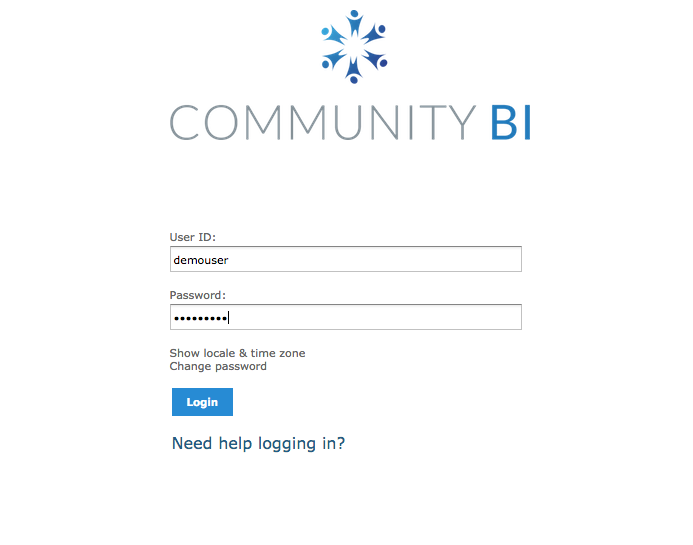 Step 3. Click the Change password link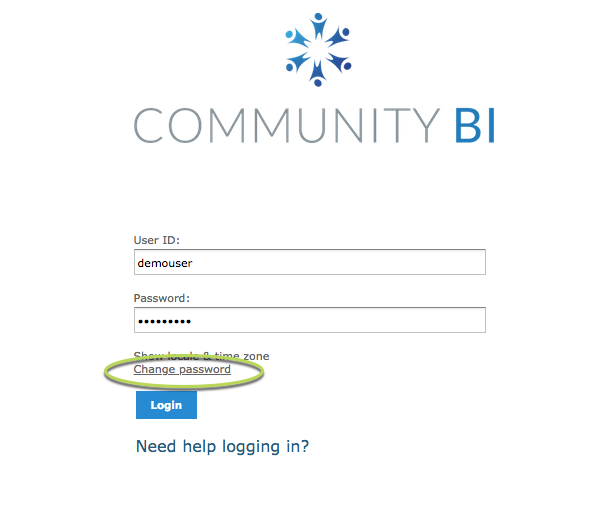 Step 4. Enter and confirm  your new password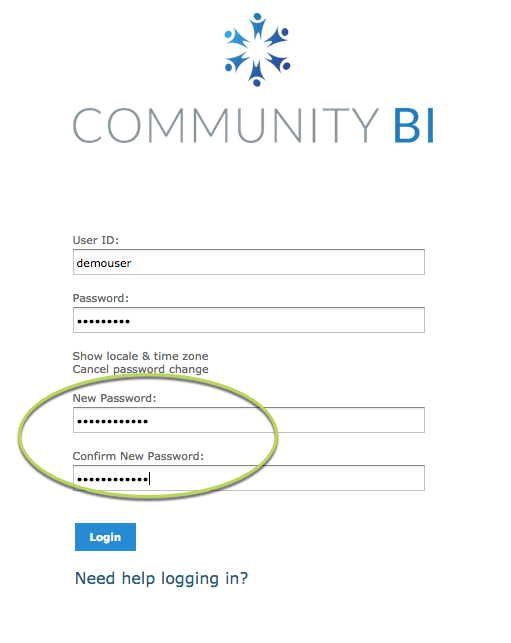 Tip: If you wish to cancel your password change, click the Cancel password change link instead of clicking Login
Step 5. Click Login
Your password is updated and the home page is displayed

Further Information
For further information on Community BI, refer to the following articles: