When reports are run from CommunityBI, the default CommunityBI logo will present.

We also have the ability to add your organisation logo into the system so that it is displayed on your reports.
Then, when creating your Report you can nominate your organisation template via the custom report template option.
The pre-selected template is called CommunityBI Actual Size.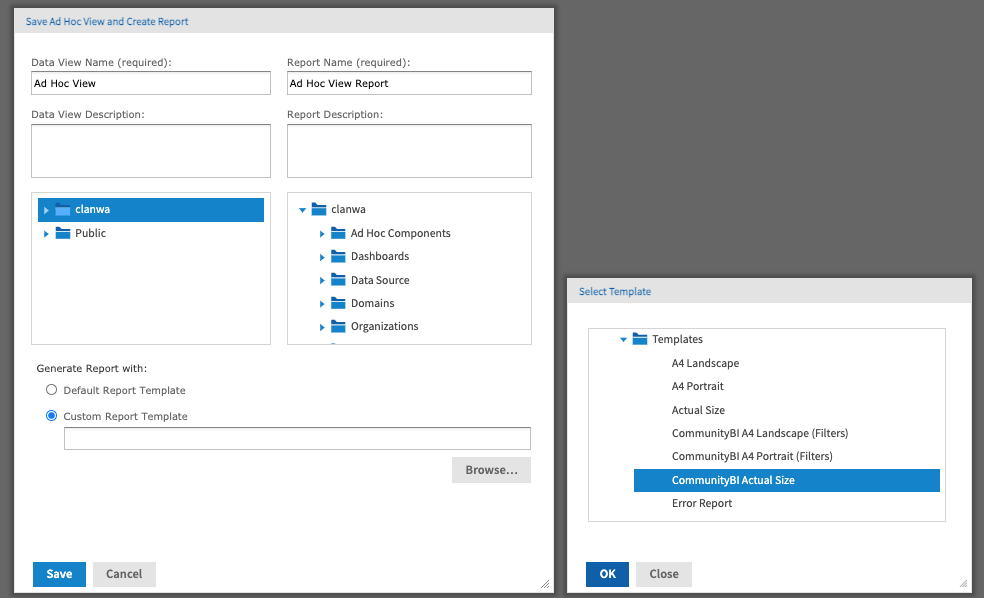 Please contact us if you want to investigate this option.