If your report contains a large amount of data, or if your information is very wide or long across the page, this can cause issues with some programs.
You may find that a printed version is too small to read, or cuts off sections of the data.
It is not recommended to print directly from the browser, but to always export the report to a PDF file for printing.
You may prefer to export the data into a CSV or XLSX file to allow more formatting of the file prior to printing.
The following options are available by clicking on the export button.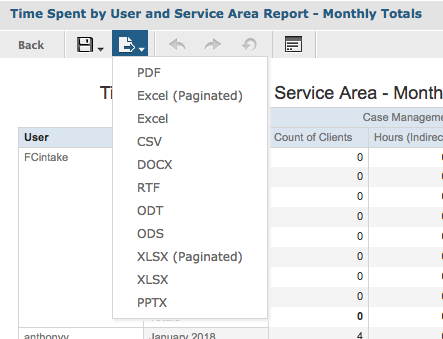 You can refer to the following article for further information:  Exporting a report.