The Community BI homepage displays links to the various components of the system, including Dashboards.
Instructions
Step 1. Log in to your Community BI system (refer to Logging In for further information).
Tip: Contact your system administrator if you need assistance with your log in details.
The Home Page is displayed.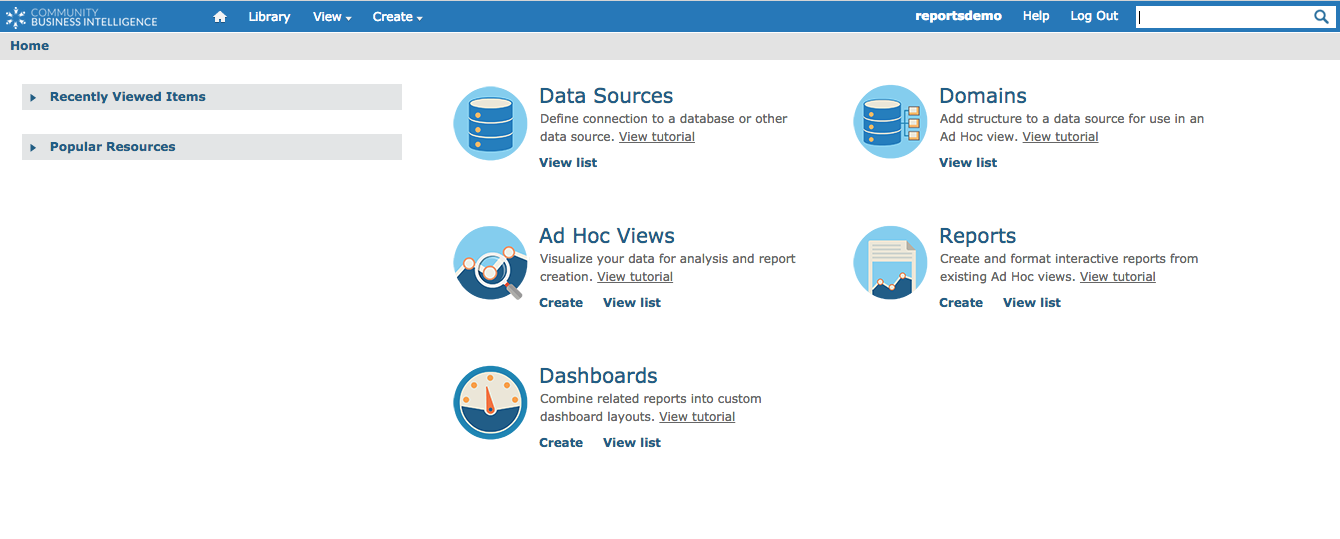 Dashboards
Dashboards are a way of combining multiple ad hoc views and/or reports into a single item.
To View Existing Dashboards either:
a) Click View List under the Dashboards section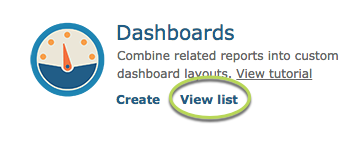 All Dashboards in the Repository will be displayed

OR
b) Click View in the top menu

Select Repository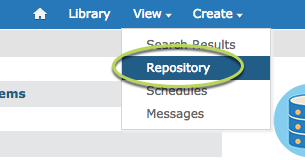 Navigate to your required Dashboard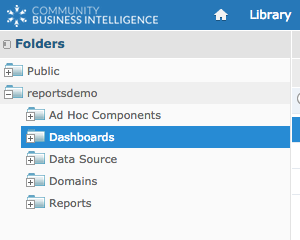 Tip: Your organisation should agree and advise naming conventions and saving locations for views, reports and dashboards.
To Create a new Dashboard either:
a) Click Create under the Dashboards section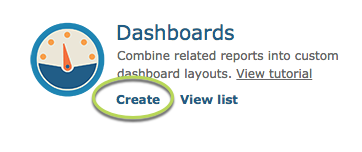 You will be taken to the Dashboard designer window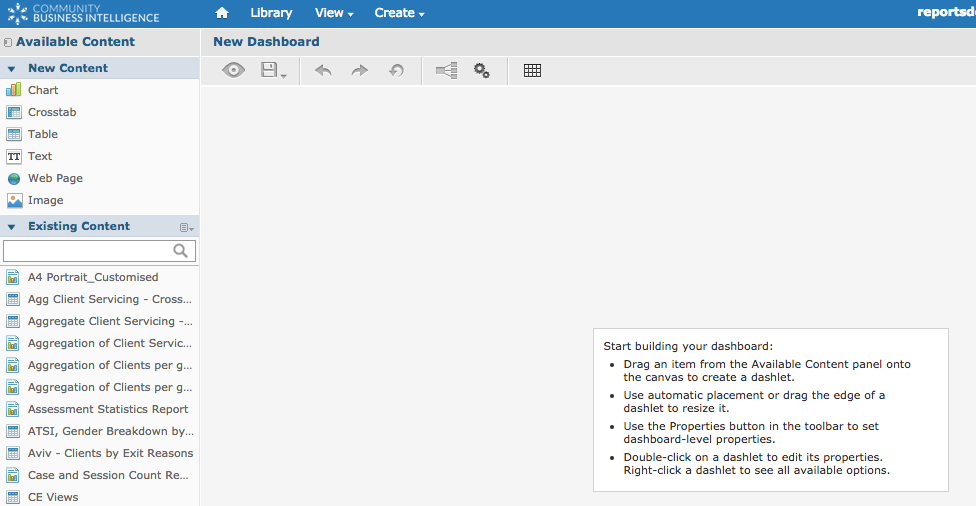 OR
b) Click Create in the top menu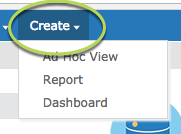 Select Dashboard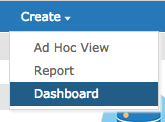 You will be taken to the Dashboard designer window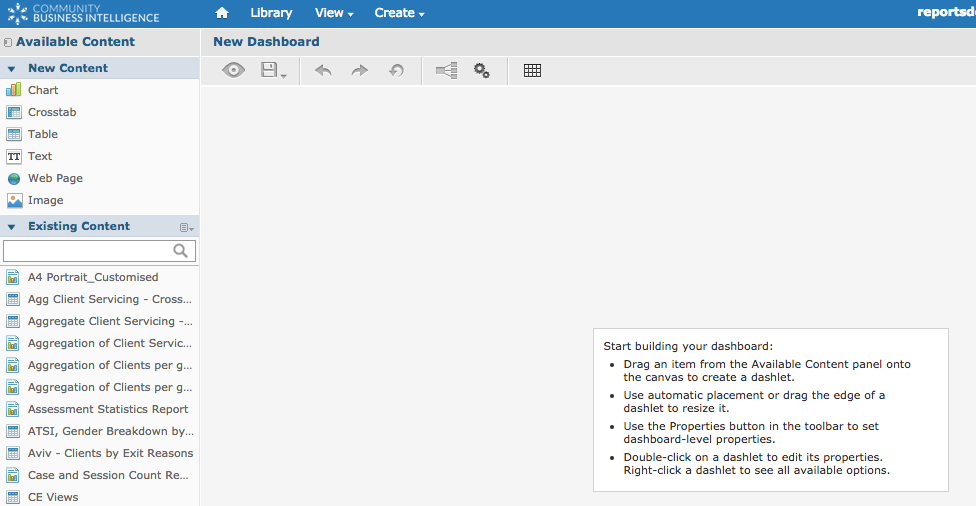 Further Instructions