The DEX (Data Exchange) is a program reporting platform implemented by the Department of Social Services. Since it's creation it has been expanded to allow reporting to multiple government departments.
It allows organisations with Government funding to report their service delivery information in a standard way.
The Data Exchange Reporting Dashboards have been created by Community Data Solutions in Community BI for the benefit of agencies reporting to the Data Exchange (DEX).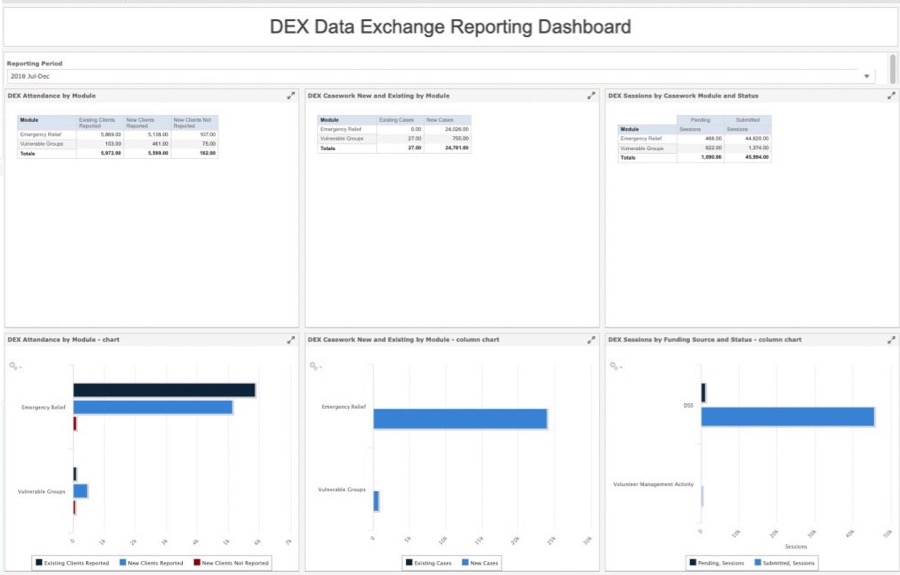 Further Information
For further information on the dashboards, please refer to articles in the CRM Knowledge Base, available here:
For further information on DEX reporting, refer to the following articles: