Dashboards allow you to view multiple ad-hoc views or reports in a single, integrated view.
Public Dashboards have been created for certain modules, including NDIS and CHSP and are available to CommunityBI systems linked to CDS databases with the required data. These public dashboards contain a range of information to help you analyse your captured data.
If you wish to edit a public dashboard, or make a copy of an existing dashboard, follow the instructions below.
Instructions
Step 1. Log in to your Community BI system (refer to Logging In for further information).
The homepage is displayed

Step 2. Click on the View drop-down menu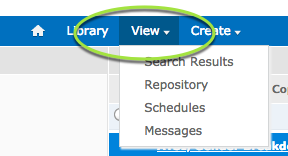 Step 3. Click on the Repository link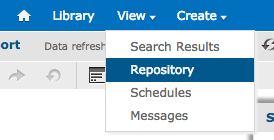 Step 4. View the folders on the left-hand side

Step 5. Navigate to the required dashboard.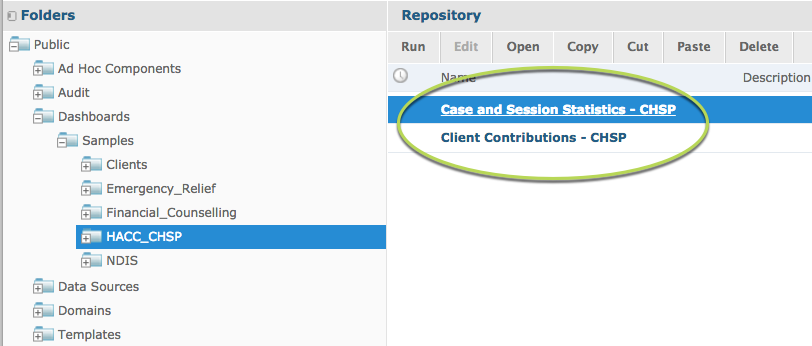 Step 6. Right Click on the required dashboard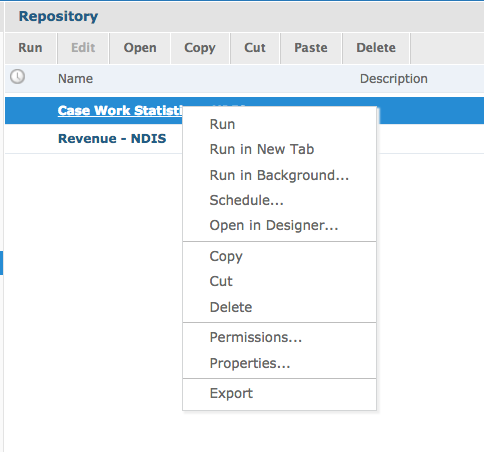 Step 7. Select Copy
Step 8. Navigate to the required folder.
Tip: If you are copying a public dashboard, you must paste 
the dashboard into your organisation's folders.
Step 9.  Click Paste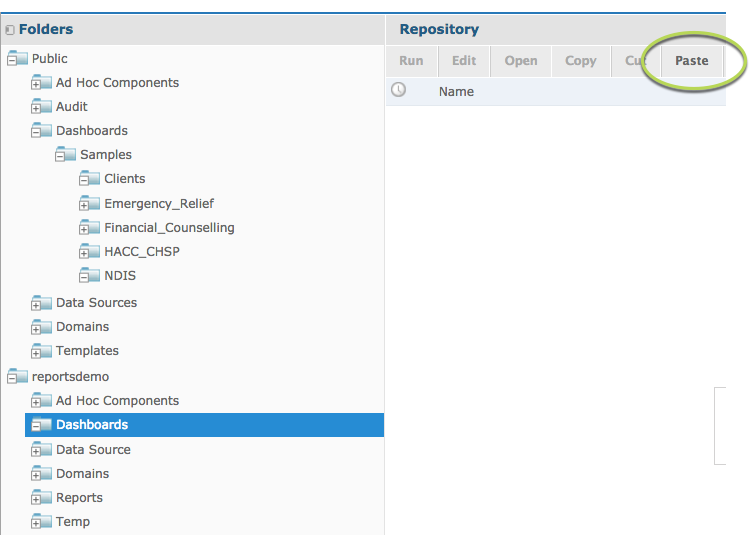 The dashboard has been added to the new folder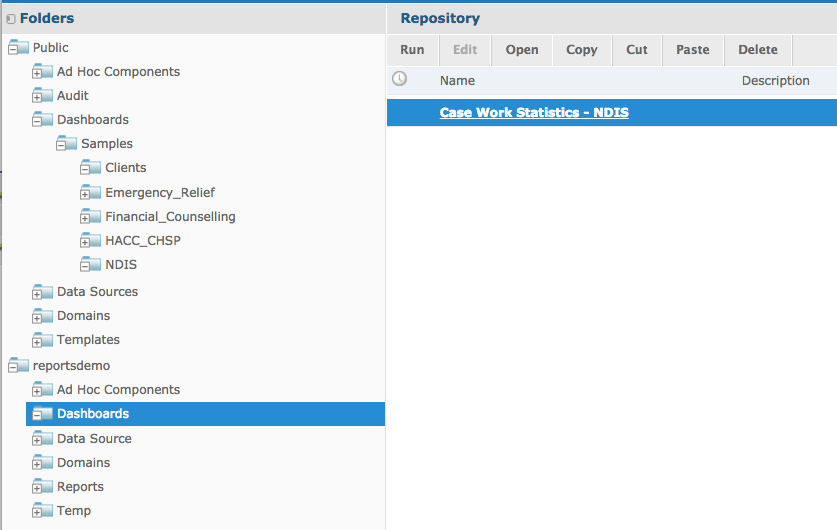 If you wish to make a copy of a dashboard within your organisation's folders, you may choose to copy it to the same location.
In this case, the dashboard will be renamed with a number at the end.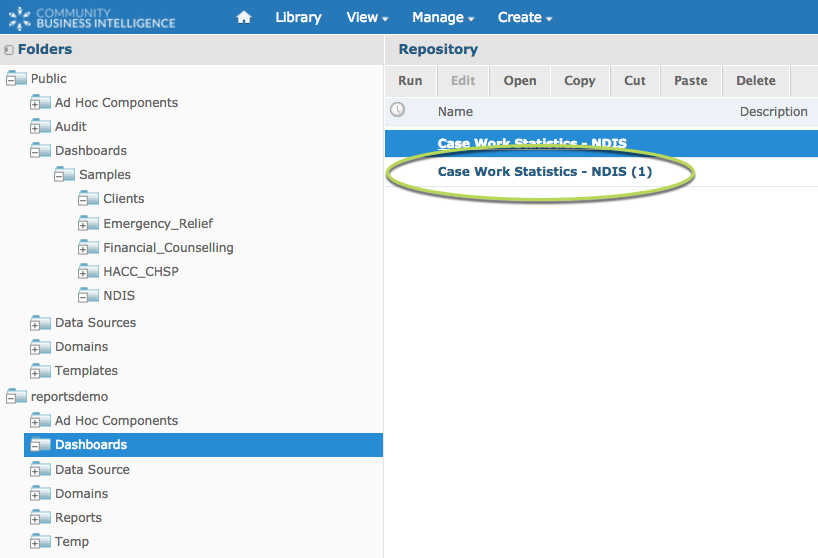 Further Information
For further information on dashboards, please refer to the following articles: