When displaying information in Table or Crosstab Ad Hoc View, you may wish to change the sorting order of the returned information.
Ad Hoc Views allow you to visualise and analyse the data you capture for your organisation.
Instructions
Step 1. Once your view has been created (link to BI Ad Hoc View article) you may wish to change the sorting order.
Tip: By default the rows and columns of crosstabs are sorted in alphabetical order of the group names.
Step 2. Create/open your view.
Step 3. Right Click on the measure name in the view area.
The Sorting options appear in the menu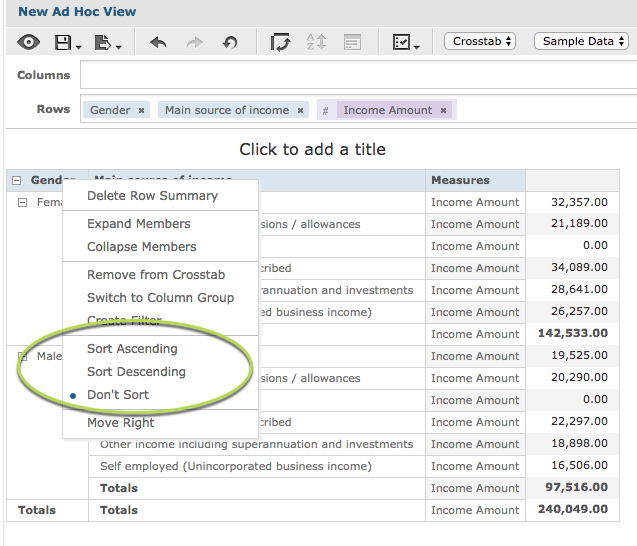 Step 4. Select Sort Ascending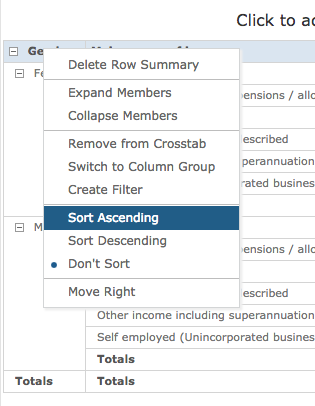 The Selected field will be sorted in ascending order.
You can change the sorting option to Sort Ascending, Sort Descending, or Don't Sort.
Step 5.  If required, select a second field to sort.
Tip: If multiple row groups or multiple column groups are present, the inner groups are also sorted according to your selection. 
Tip: Only one measure can be used for sorting at any one time.  
When completed, save your view as required
Further information
For further information refer to these articles: