Sorting and Summaries allow additional control over the display of your data.
Tables allow you to view a simple representation of data fields and measures. Tables are also an easy way to retrieve lists of information.
Ad Hoc Views allow you to visualise and analyse the data you capture for your organisation.
Instructions
Step 1.  Open or create a new Table ad hoc view (refer to Creating Table Ad Hoc Views for further information)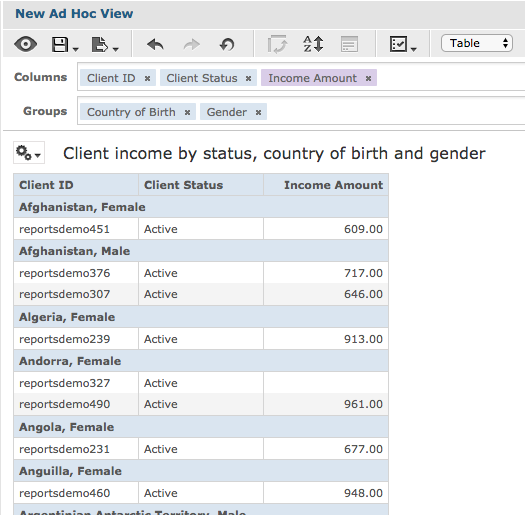 Step 2. Right Click on a Column heading e.g. Income Amount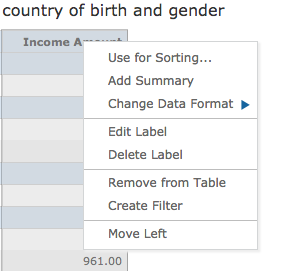 Step 3. Click Use for Sorting…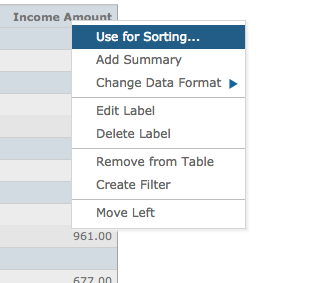 The Column you right clicked on is automatically selected.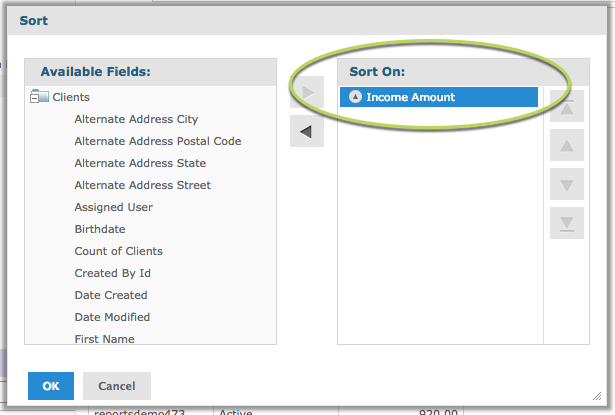 Step 4. To keep the selected Column, click the arrow next to the Column name to choose ascending or descending then click OK.
To add a field or choose a different field, double click the field name on the left.
The data will be sorted by the selected field(s).
Step 5. To add a summary to a column, right click on the column and select Add Summary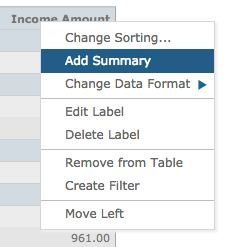 A summary is added at the bottom of the column.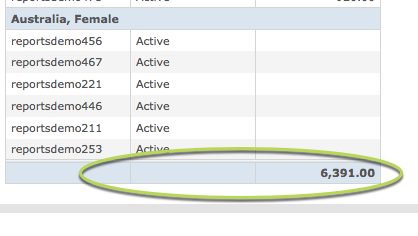 Further Information
For further information on Ad Hoc Views, refer to the following articles: