Charts are useful tools for graphically displaying information. Sometimes, you may wish to change the format of your charts, beyond the basic options. There are many options available within the Chart Format tool.
Instructions
Step 1.  Open or create a new ad hoc view (refer to the
Creating Ad Hoc Views
article for further information) Step 2. Click on the Select Visualisation Type icon in the top menu

The Select Visualisation Type window is displayed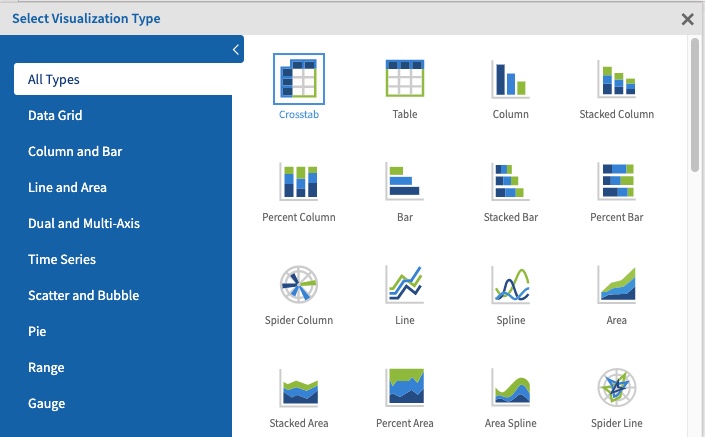 Step 3. Select the required chart type from the list. You can select a category on the left to narrow down the list. Step 4. Select the required chart Step 5. Add the required fields and measures to your chart.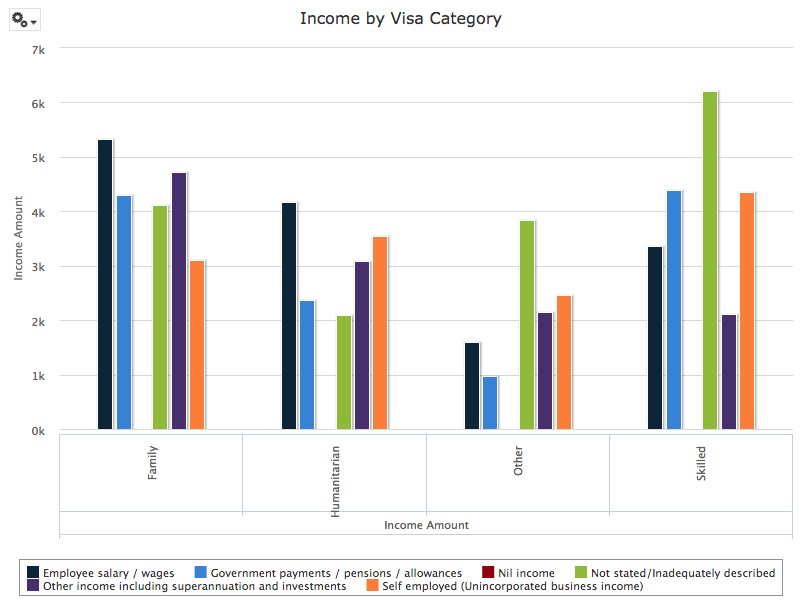 Step 6. To change the chart format, click the options dropdown.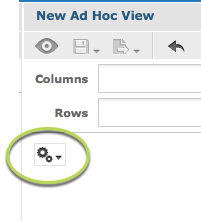 Step 7. Select Chart Format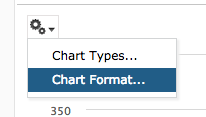 The Axis tab is displayed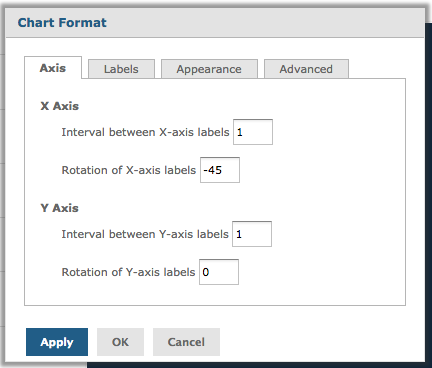 For information on formatting using the Axis tab, refer to the 
Ad Hoc View – Chart Format – Axis
article. Step 8. Click on the Labels tab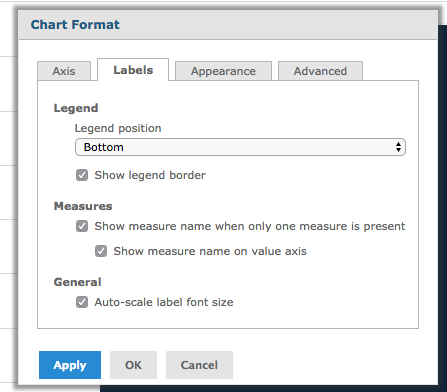 The labels tab allows you to change the look of your chart by configuring the labels. Update the entry in one of the fields (see below). Click Apply for the changes to appear on your chart. Click OK to save the changes and exit.
Legend Options:
Legend Position

Select a Position for the legend to appear, bottom, top, right, left or none

Show Legend Border

Check the box to display a border around the legend details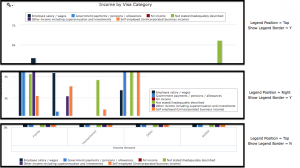 Measures Options:
Show measure name when only one measure is present

When only one measure is included in your chart, choose whether the display the name of the measure (e.g. income amount)

Show measure name on value axis

Choose whether to display the measure name on the value axis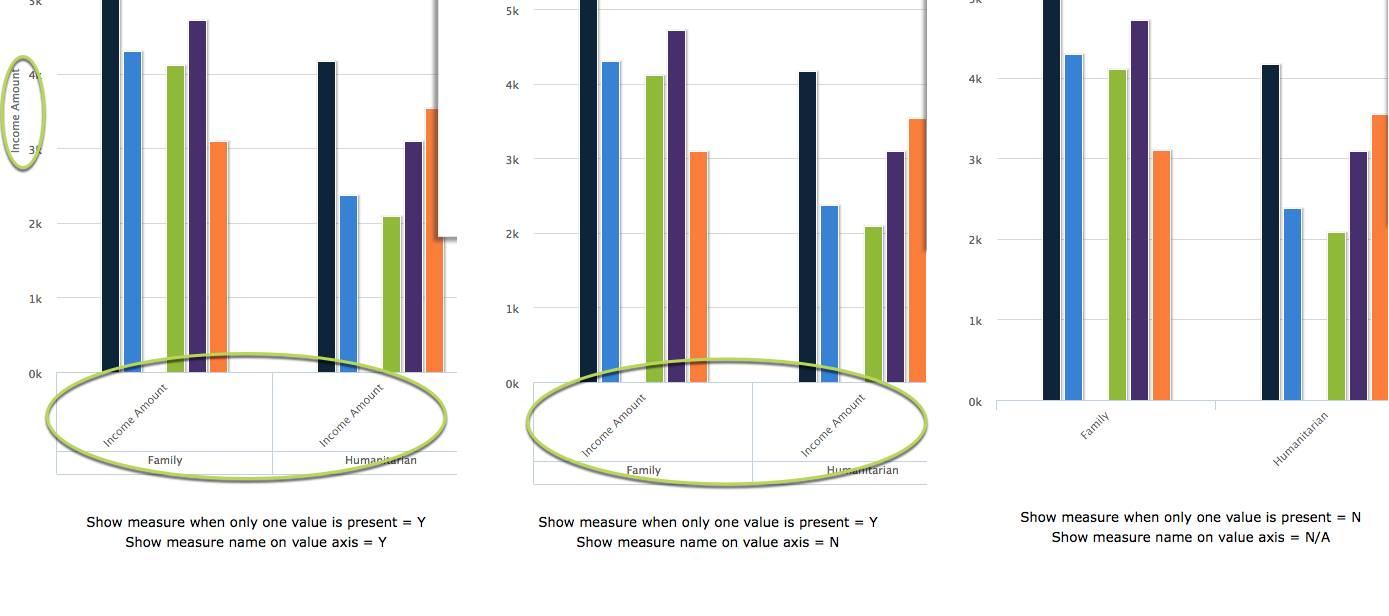 General Options:
Auto-scale label font size

Choose whether to automatically scale the font size
Further information
For more information on working with chart formats, refer to the following articles: