Charts are useful tools for graphically displaying information.
Sometimes, you may wish to change the format of your charts, beyond the basic options.
There are many options available within the Chart Format tool.
Instructions
Step 1. Open or create a new ad hoc view (refer to the Creating Ad Hoc Views article for further information)
Step 2. Click on the Select Visualisation Type icon in the top menu

The Select Visualisation Type window is displayed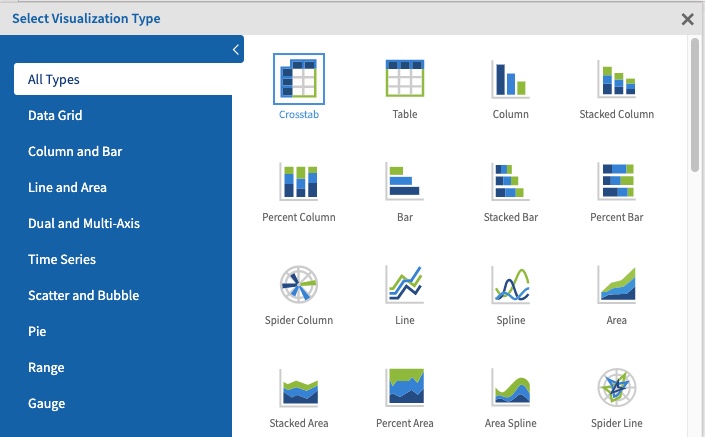 Step 3. Select the required chart type from the list.
You can select a category on the left to narrow down the list.
Step 4. Select the required chart
Step 5. Add the required fields and measures to your chart.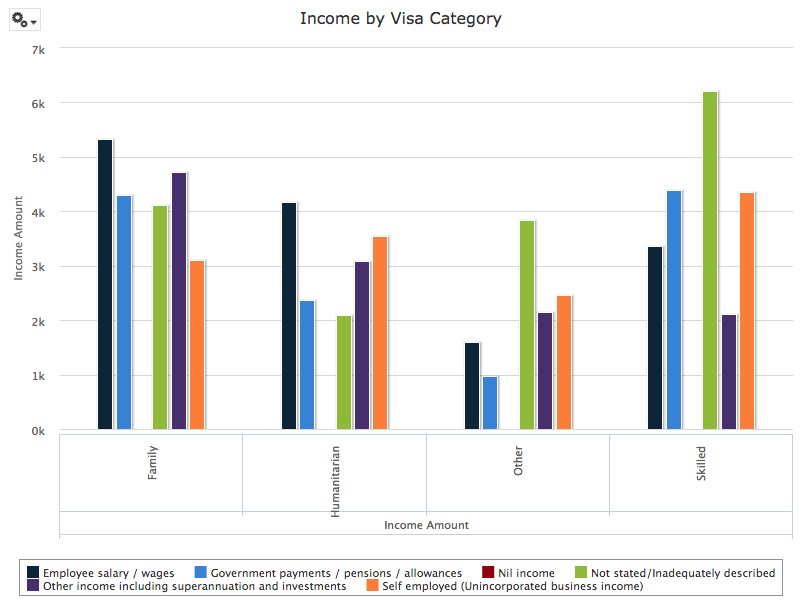 Step 6. To change the chart format, click the options dropdown again.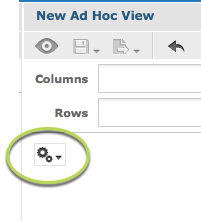 Step 7. Select Chart Format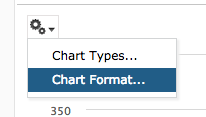 The Axis tab is displayed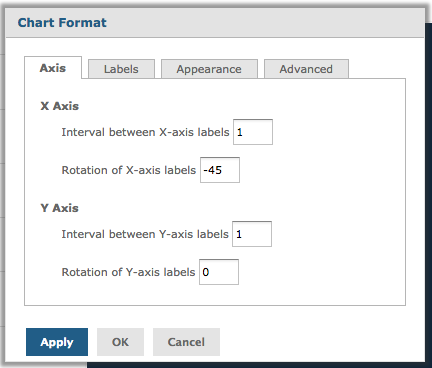 For information on formatting using the Axis tab, refer to the Ad Hoc View – Chart Format – Axis article.
Step 8. Click on the Appearance tab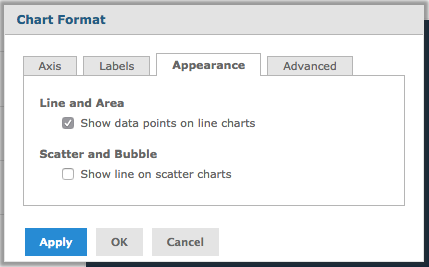 Click the checkbox for one of the fields (see below).
Tip - Appearance options only work on the specified chart 
types e.g. Line, Area, Scatter and Bubble.
Click Apply for the changes to appear on your chart.
Click OK to save the changes and exit.
Line and Area Options:
Show data points on line charts

Check the box to display points on a line chart
Uncheck the box to not display points on a line chart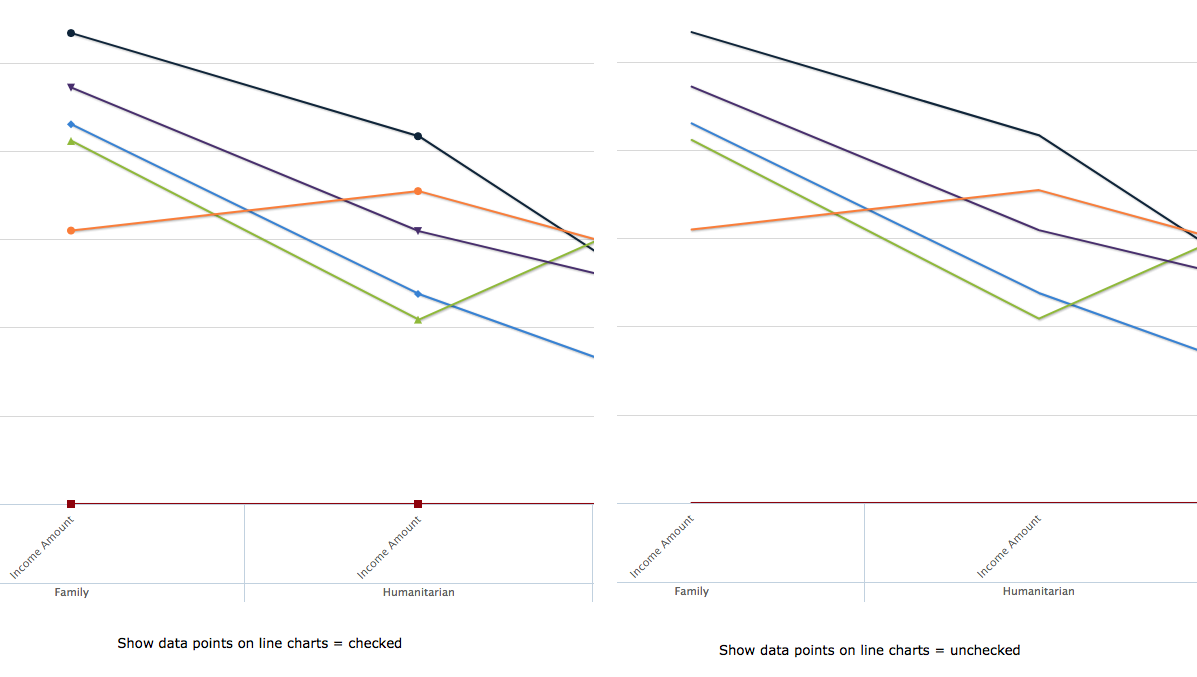 Scatter and Bubble Options:
Show line on scatter charts

Check the box to show lines between points on scatter charts
Uncheck the box to not show lines between points on scatter charts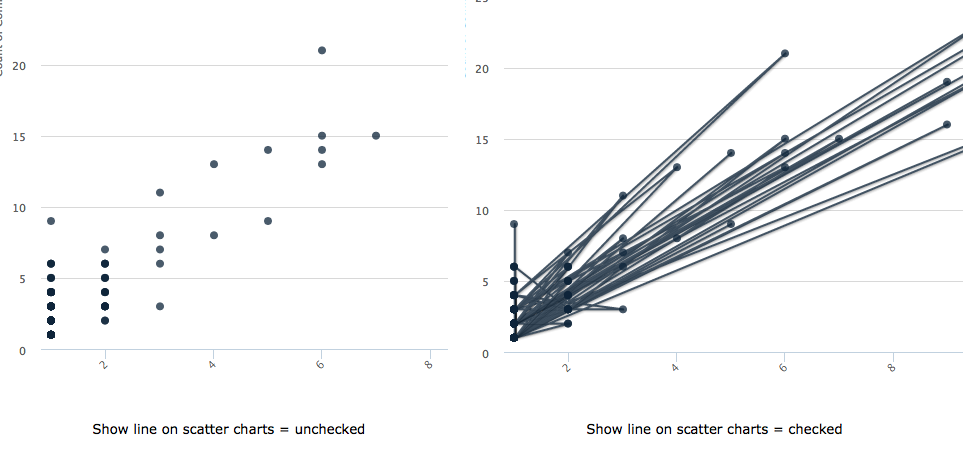 Further information
For more information on working with chart formats, refer to the following articles: