The Repository is the central storage location of all saved Ad Hoc Views, Reports and Dashboards created for your Community BI system.
Each item in the Repository has a number of properties which may be updated as required.
Instructions
Step 1. Log in to your Community BI system (refer to Logging In for further information).
Tip: Contact your system administrator if you need assistance with your log in details.
Step 2. Click the View menu at the top of the page.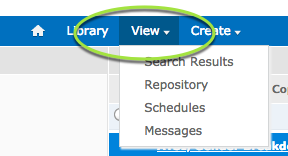 Step 3. Select Repository from the list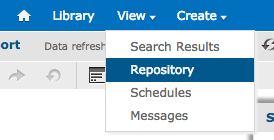 The Repository page is returned

Step 4. Click the plus (+) next to your system in the Folders Pane

The folder will be expanded and display available subfolders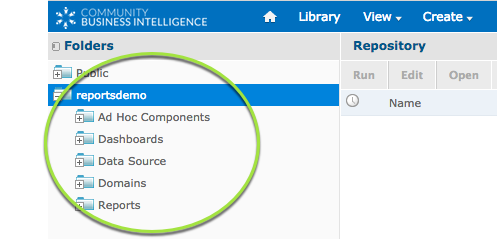 Step 5. Navigate to your required folder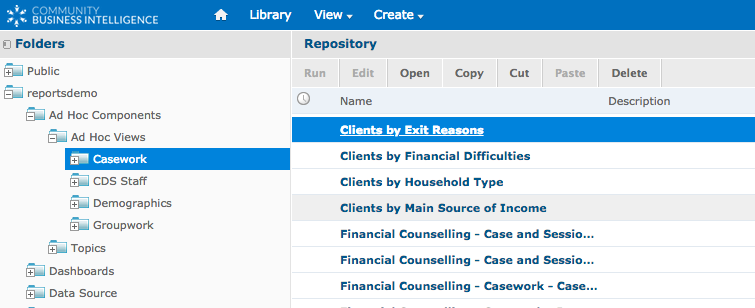 Step 6. Right Click on the item you wish to update.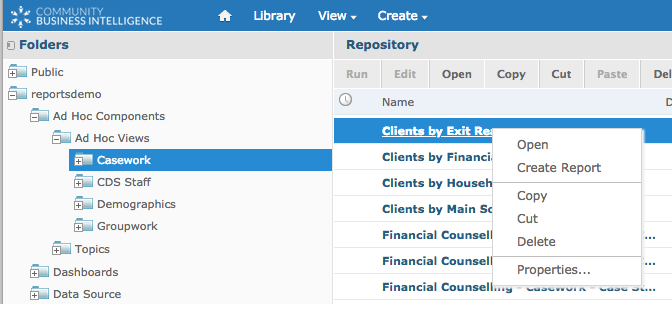 Step 7. Select Properties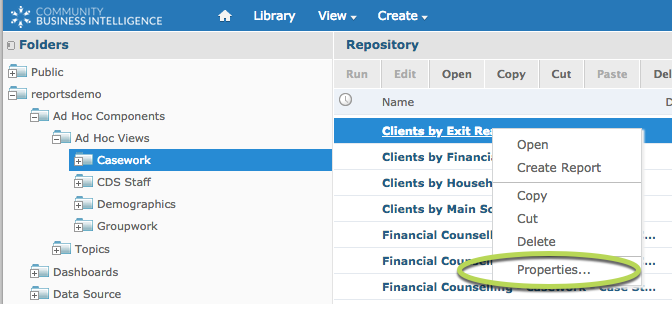 The properties of the item are returned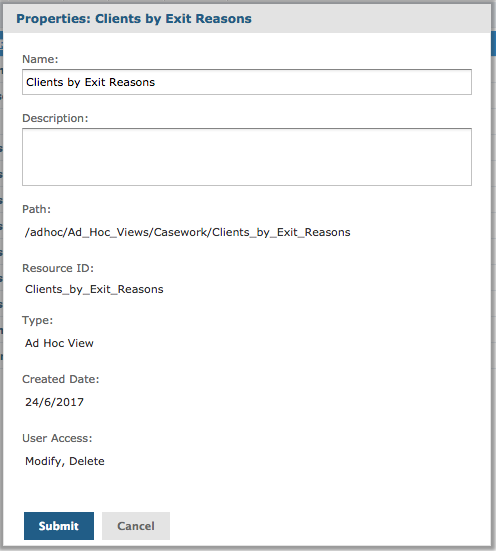 The Name and Description fields can be updated as required.
The remaining fields are for information only:
Path – the location in the repository the item is stored
Resource ID – the internal ID of the item
Type – The type of item (Ad Hoc View/Report/Dashboard)
Created Date – the date the item was created
User Access – access rights to the item
Tip: All Repository items display the same properties window. Dashboards have further properties that can be managed through Design mode.
Further Information
For further information on accessing the Repository, refer to the following: