A Dashboard is comprised of dashlets – individual items that are added to the dashboard. These may include Ad-Hoc views (chart, table or crosstab), Reports, Text, Webpages or images.
A Dashboard allows you to view multiple ad-hoc views or reports in a single, integrated view.
Instructions
Step 1. Open or Create a new Dashboard (refer to the Creating Dashboards articles for further information.
Step 2. Click and drag a new Crosstab content item to the dashboard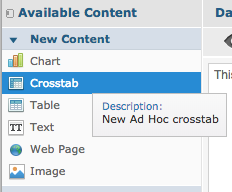 Step 3. Select the required data for your Crosstab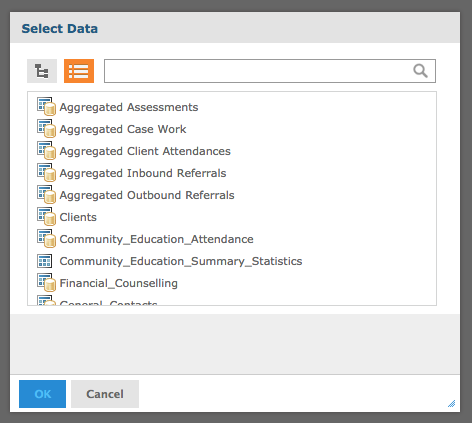 Step 4. Click Choose Data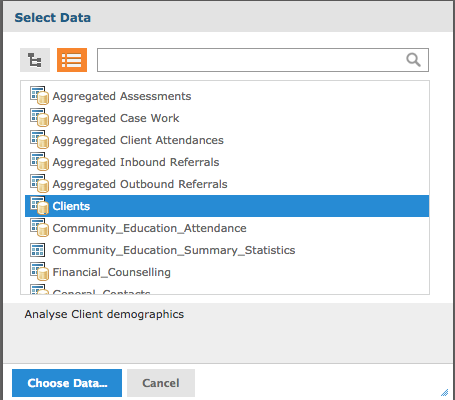 Step 5. Use the Data Chooser to select the required fields for your table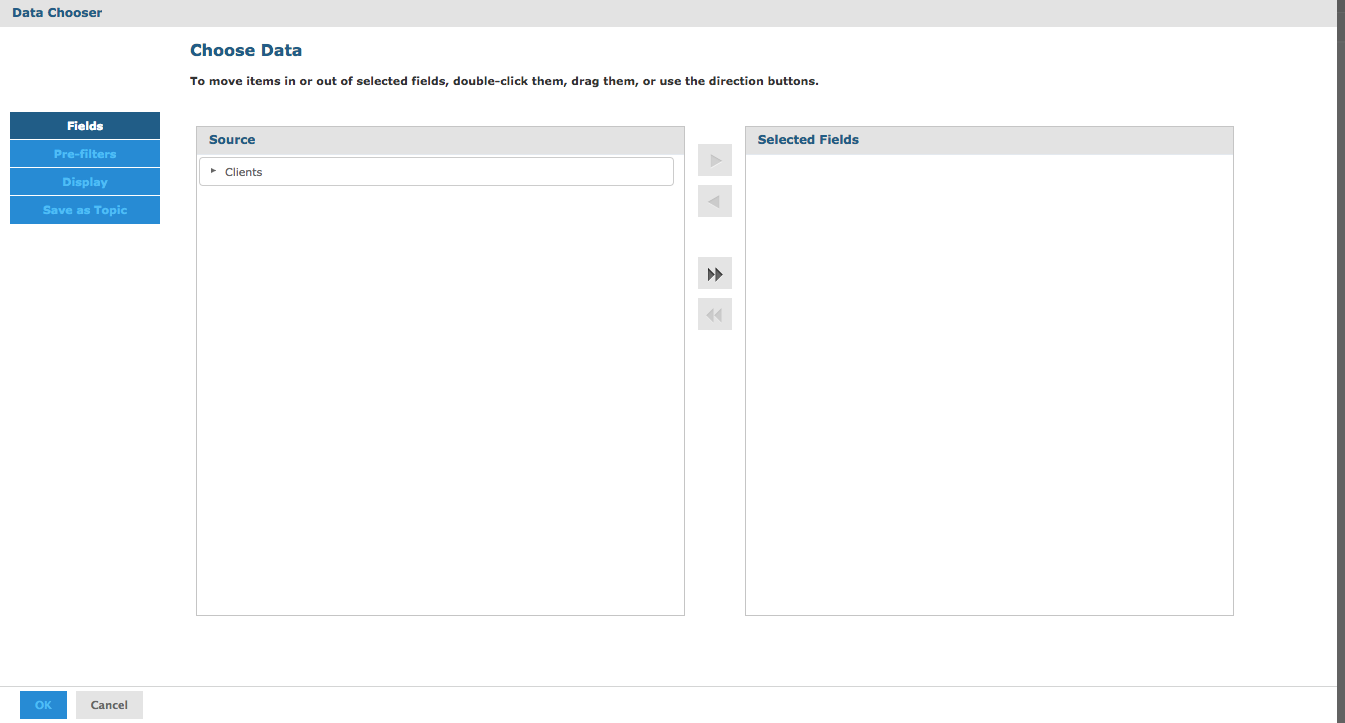 Step 6. Use the New Ad Hoc View window to configure your Crosstab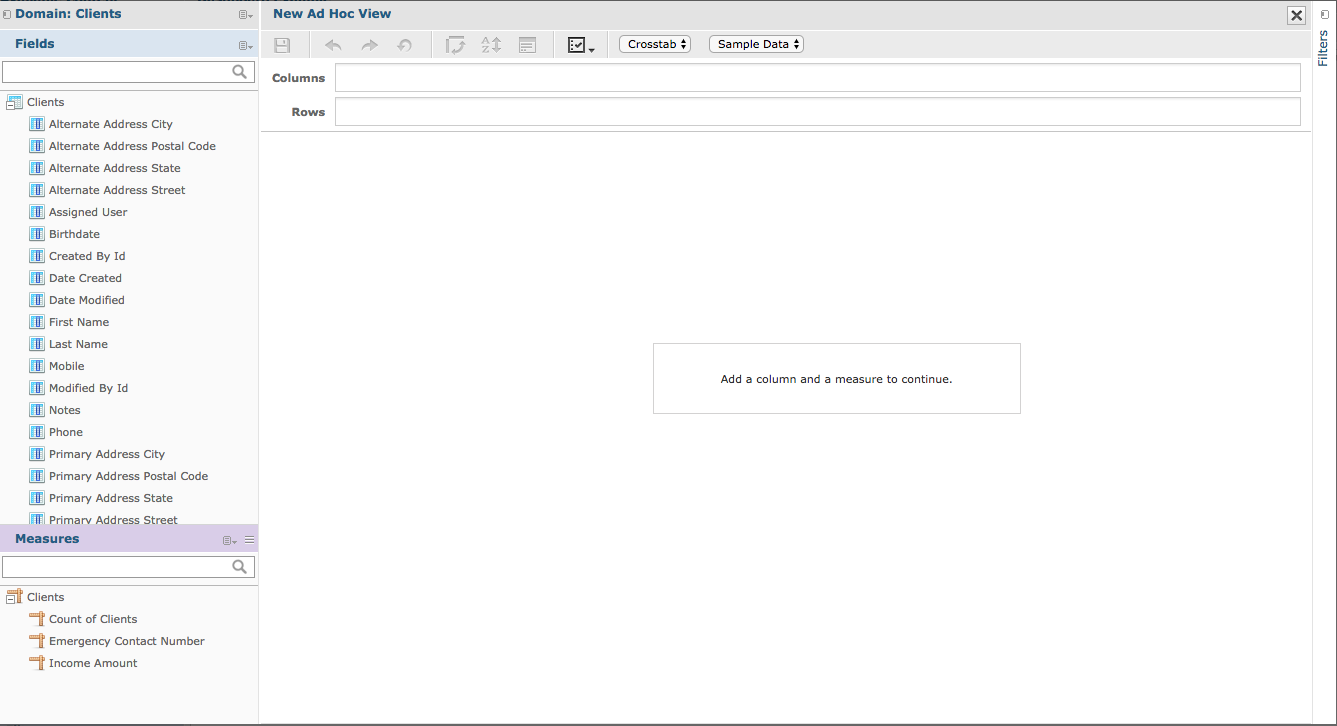 Refer to the Which Chart should I use article for more information on setting up your Crosstab.
Step 7. Once complete, click the Save button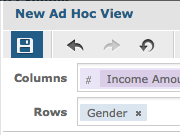 Step 8. Enter a dashlet name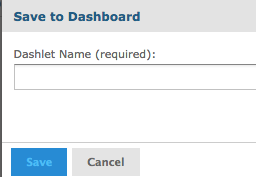 Step 9. Click Save
The dashlet Crosstab appears in the dashboard.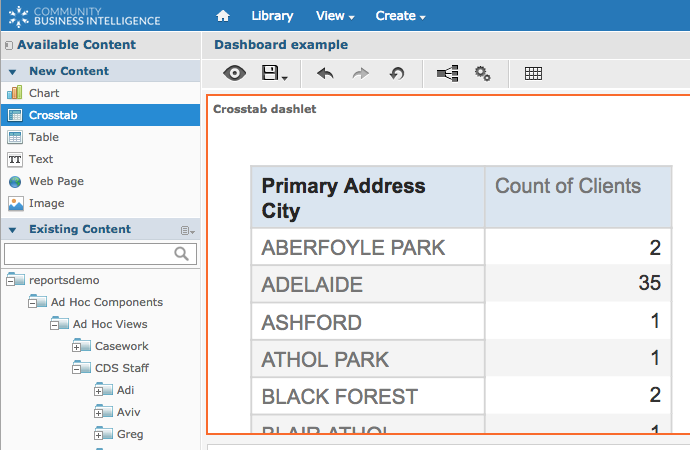 Tip: You may wish to resize the dashlet after you save it for the best display

Further Information
For information on adding a new Table or Chart item, refer to the following articles: